Transition to a Lifelong Biomedical Career
ISA offers an internship in the DoD SkillBridge Program that provides training for transitioning Active-Duty Service Members with biomedical backgrounds, to serve as Scientific Advisors or Research Specialists in the growing biomedical and healthcare industry.
Build Your Career as an Advisor or Research Specialist
A Lifelong Career
Build your career with long-term roles in an in-demand industry
Impact Public Health
Make an impact by advancing lifesaving medical technologies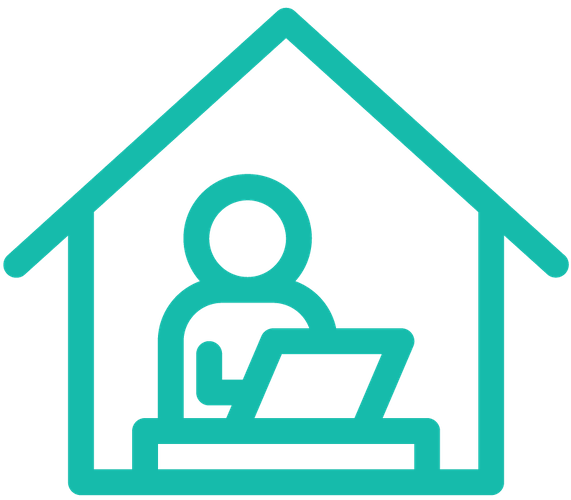 Flexible Work Options
Choose when and where you work with work from home roles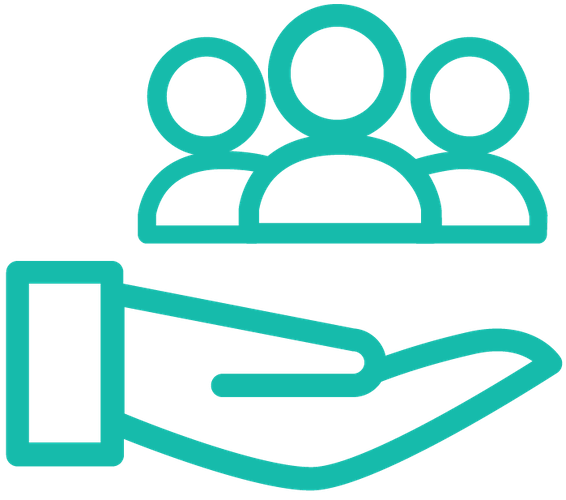 Continue to Serve
Contribute to medical advancements and build your legacy
The ISA DoD SkillBridge Program
Who
For transitioning Service Members with a medical background who want to explore a unique career option. You will learn business of medicine skills that can be applied in any biomedical role, and be fast-tracked for a career as a Scientific Advisor or Research Specialist.
What
Accelerate your career with our internship. You will complete virtual training modules, examine case studies, participate in group discussions with a cohort of ISA Fellows, provide operational support for ISA training programs, and assist with the ISA Community build.
When
The ISA DoD SkillBridge Program is a 12 week full-time internship.
Internships run quarterly, beginning in January, April, July, & October.
Applications are due one month prior to the first working day of each calendar year quarter.
Roles
As an ISA SkillBridge intern, the participant will train with a cohort while also working on multiple projects.
ISA-trained Scientific Advisors and Research Specialists ("ISA Fellows") work together as Scientific Advisory Teams (SA Teams) to guide and assist U.S. biomedical companies (especially early- and growth-stage startups) in accelerating the development of dual-use biomedical technologies via cooperative R&D agreements, innovation of products, capturing non-dilutive funding, support of completing regulatory requirements, and establishing multi-disciplinary/public-private collaborations. It is a chance for participants to join a unique and vibrant Community, rapidly broaden their network, and get exposure to some of the best early-, growth-stage, and mid-size biomedical, health, life science, and digital health/therapeutic companies. 
Qualifications
Active-duty military personnel (officers and enlisted) preparing to transition into the civilian workforce.

Biomedically trained or experienced in clinical medicine, operational medicine, health, wellness, life science, public health, or biomedical engineering settings. 

Willingness to learn and comfort with tackling unique challenges on a daily basis is critical (and what the military is the best in the world at fostering).

Strong interest in technology scouting/assessment.

Skilled in writing, collaboration development, and project oversight.    
Reporting
The ISA DoD SkillBridge intern will report to the CEO or designee for the internship. ISA will coordinate alignment of all intern opportunities and responsibilities. Depending on the preference of the intern and future opportunities the intern would like to pursue (i.e., Scientific Advisor or Research Specialist), he or she will be assigned to a mentor to ensure the intern is fully supported and pursuing their individual plan for success.
Tasks
Interns will apply learned skills to complete tasks related to the training throughout the modules and a final assignment for a current ISA biomedical client. Interns will be provided with lifetime access to all resources required to successfully build collaborations with the biotech industry and complete a broad range of high value-add projects for starting your own company (ISA can guide this build) or their future employers. ISA SkillBridge internship participants will complete ISA Fellows orientation to discuss values, history, and code of conduct; ISA Community overview; Review of current Client companies; LinkedIn profile build; and will be paired with a mentor for the duration of the internship and as desired following the internship.
Responsibilities
Completion of operational requirements and administrative duties throughout the duration of the internship.

Timely completion of the ISA Level I Foundations course and participation in all synchronous discussions and case studies. 

Engage with ISA Founders, ISA Level I Cohort participants, and the ISA Community (online SaaS platform).

Participate in ISA-led discussions with ISA personnel, ISA Clients (not as an ISA agent), and possible candidates for future ISA training (again not as an ISA agent).
Schedule
ISA has trained multiple cohorts of Service Members (active duty and separated/retired Veterans) with medical backgrounds and highly varied experience levels. ISA will also be investing in and training approximately ten Service Members per quarter.
All work is remote/work from home. Daily schedule is working within a Monday-Friday 9am-5pm timeframe with flexibility for transitioning requirements and geographic location. The participating Service member will work up to 40 hours per week. If a Service member participates in less than 20 hours per week, they shall return to active duty service requirements and not be on administrative leave status.
Training
Interns are expected to: 
Complete professionally developed weekly online training modules within 1 week of receipt; 

Attend ten one-hour weekly online synchronous group discussions; and 

Contribute to ISA Community (online platform) discussions, news, and resources.
The full course is 12 weeks or 3-months duration. Module 12 is an assignment to complete a Capstone project. Training will also be provided on the ISA Tech-Team-Transition assessment process of biomedical companies, product positioning for DoD/VA/International markets, business communication, outcomes and key performance indicators (KPIs), and workforce diversity. ISA has a diversity, equity, and inclusion advisory board; it is helpful for interns to represent their perspectives as a Veteran and/or other minority status to drive future programs. Pre- and post-test assessments are collected and feedback is continuously collected to expand the Level I Foundations Course training curriculum. Level II Intermediate and Level III Advanced courses will be published in 2022 and 2023-2024, respectively.   
Standards
ISA is interested in identifying and training military personnel (officers and enlisted) with biomedical training or expertise/experience in clinical medicine, operational medicine, health, wellness, life science, public health, biomedical engineering settings. The ISA internship will provide training and guidance for personnel  with an interest in starting their own consulting business (with ISA assistance for accounting, legal, and SaaS stack requirements), pursuing entrepreneurship by working at early- and growth-stage biotech companies as Scientific Advisors and Research Specialists, or pursuing career positions in the biotech and health/life science industries. In addition, ISA would like to hire Veterans who are trained in the ISA DoD SkillBridge internship to continue indirectly serving the DoD and Federal Agencies for life as Scientific Advisors and Research Specialists who assist biomedical companies with accelerating biotech to DoD/Federal and international markets. Dozens of case studies and testimonials from previous and current Client's support the ISA best practices and processes developed from full time implementation, continuous iteration by ISA personnel, and iterative testing.  
Service members of all ranks and military spouses with a biomedical background (e.g., experience working in clinical, operational medicine, international/public health settings; undergraduate training in science-related field, such as biology, chemistry, biomedical engineering; specialized or post graduate degree in nursing/NP, MD/DO, PA, Masters, PhD, PharmD, etc.) will be interviewed and assessed on: 
Interest and experience in biotechnology, medical (clinical and operational medicine), early- and growth-stage startups, entrepreneurship, technology innovation, team building collaboration, and technology funding.

Interest in developing a career in biotech, health and life sciences, business of medicine, and operations.

Ability to jump in and complete tasks quickly and effectively and looking for continuous learning opportunities.

Problem solving and effective communication.

Attention to detail through prior work, life, and service experience.
ISA Level 1 Fellow
- Ian Richardson, CEO, USAF Pararescuemen
My experience in the ISA cohort opened my eyes to the vast amount of DoD resources available for start-up level companies working on military-related technologies. I had known about SBIR, and I thought that was the end of it, but it is only scratching the surface. It also became clear to me that there is a very real need for military scientific advisors in the start-up space.
ISA supports successful military transitions and workforce development.
As an employer, ISA fosters a unique biomedical-focused career opportunity for Service Members. ISA will hire selected Fellows and assist all DoD SkillBridge interns/Fellows to work with ISA clients in biotech, medical device, digital health, tech bio, and other health/life science-focused companies.
ISA personnel have connected with over 500 biomedical companies, worked directly with over 100 companies in this field, and the majority of these companies hire medical subject matter experts for full-time, part-time, advisor, tech writer, and research specialist roles.
The ISA DoD SkillBridge program is an opportunity to accelerate your career and continue your leadership as you impact the health/life science industry and advance cutting-edge biomedical technologies.
To Apply
Identify DoD SkillBridge Program locations of interest.
Consult with your local Transition Office for service-specific SkillBridge application guidance.
Apply for the ISA SkillBridge Program on this website.
If selected, ISA will conduct interviews on a rolling basis.
Obtain written approval from your unit commander before the start of training with ISA.